The iEi company has recently presented the latest version of the TANK series computer called TANK-XM810. TANK computers, whose name is rightly associated with durability and high power, have always occupied an important position in the IEI offer and have been popular. It should be assumed that the TANK-XM810 computer will also find many buyers due to its advantages.
IEI recommends the use of the TANK computer in applications that require high computing power with difficult working conditions at the same time.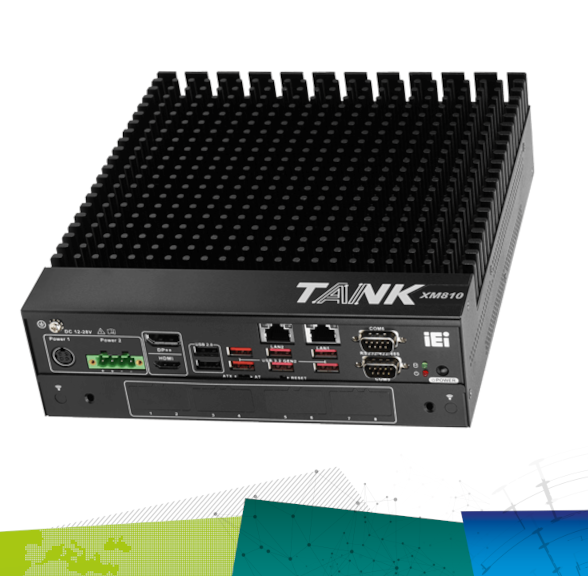 The TANK-XM810 housing provides protection against shock up to 5G and vibration up to 3grms. The computer also has a very wide temperature range from -20 °C to 60 °C.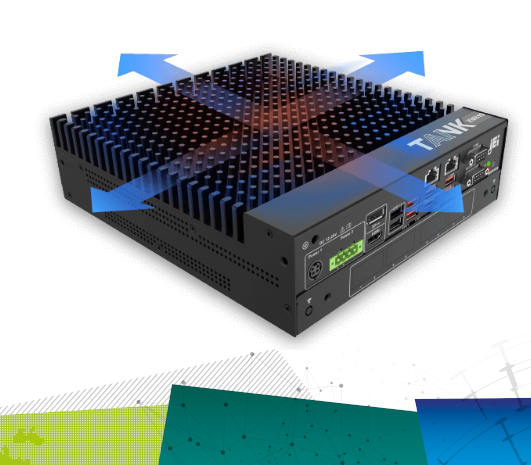 The 10th Gen Intel i7-10700TE processor provides exceptional computing power with 8 cores and 16 threads. Tank-XM810 computer is designed to support processors up to 65W.
IEi computer also available with i3-10320 and i5-10500TE processors.
Fast DDR4-2933MHz memory has also found its place on the motherboard, which is of particular importance when working with AI applications or when processing data streams in the network and calculations, because this memory generates a very low latency.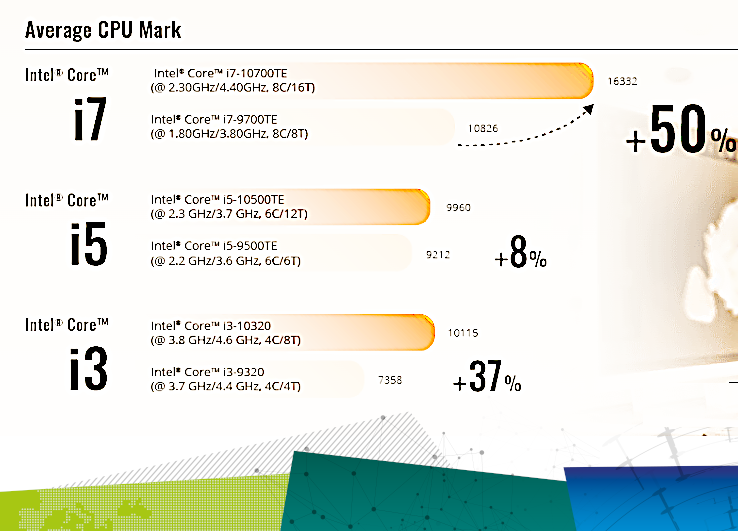 The TANK-XM810 can be equipped with an external fan for active cooling. Its external location speeds up any service work. Forced external cooling, without air exchange with the inside of the housing, increases the computer's resistance to work in dust or contamination with filings, oil mist, etc.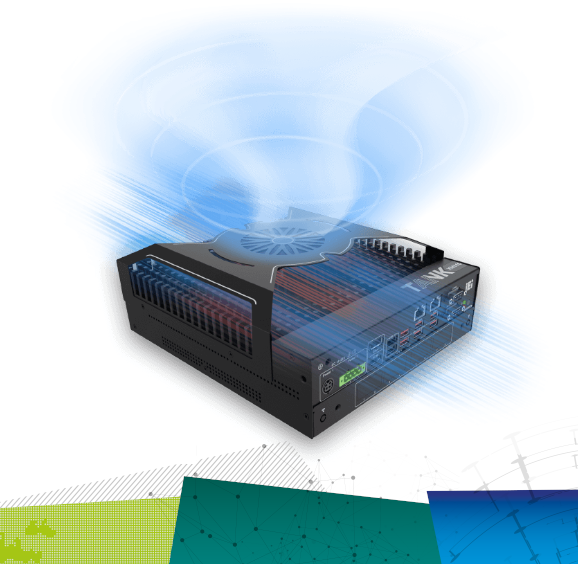 The computer supports the highest standard Wi-Fi 6 and Bluetooth 5.0. There is space for slots for two SIM cards, which ensures stable communication using two cellular networks. It is worth noting that one of the slots on the M.2 connector supports the 5G standard.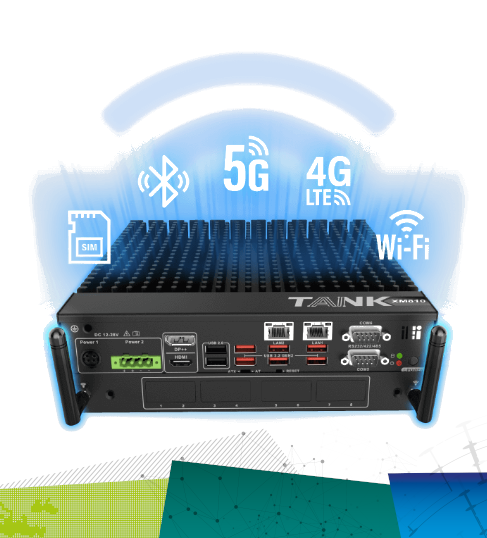 The industrial purpose of the TANK-XM810 computer emphasizes the availability of serial ports that are standardly used in automation: 2xRS232 / 422/485 and another 4xRS232.
Additionally, a 12-pin connector for digital I / O.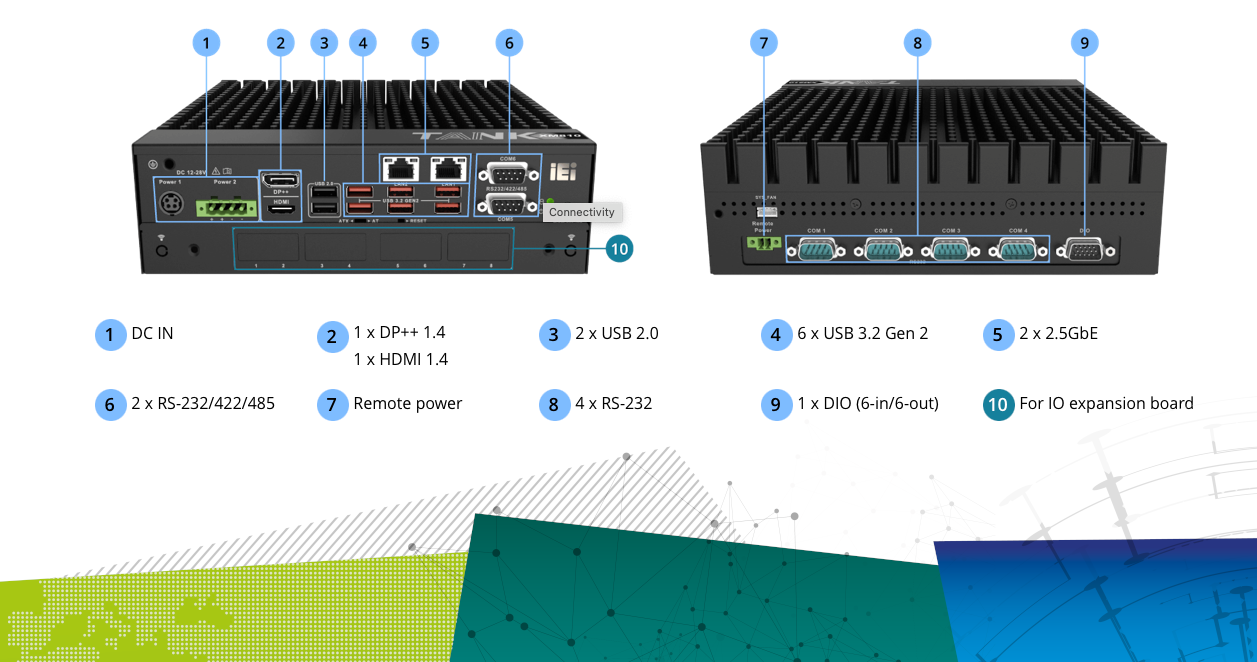 Communication with standard peripherals is ensured by the availability of as many as 8 USB ports (6x3.2 and 2x USB 2.0).
Working with pleasure
Two 4K quality graphic outputs (HDMI 1.4 4094x2160 / 30Hz, DP ++ 4096x2304 / 60Hz) integrated with audio ensure comfortable work of the operator on the displays.