The company introduced its latest black box, registry and edge server product, the 3TS6-P SSD.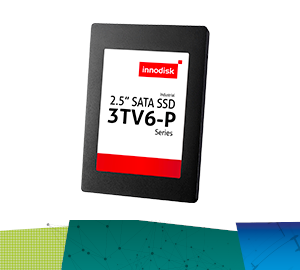 Innodisk's new series of edge server SSDs feature low latency data transfer, high DWPD (Drive Writes Per Day) and high data capacity.
Innodisk has equipped InnoREC drives with iCell technology, which effectively prevents the loss of valuable data on the drive. The use of this technology means that the InnoREC drive can be called a lossless drive, i.e. one that, thanks to its construction, ensures read/write completeness regardless of the computer's power failure.

Thinking about edge servers and recorders operating in harsh conditions, Innodisk has designed a wide, even extreme, operating temperature range of Innorec drives: from -55 ° C to even 95 ° C.