The DRPC-W-TGL from IEI is just the proposal for a DIN-rail computer that combines two standardized technologies that together offer more as separately. IEI has achieved synergy by offering the latest DRPC embedded DIN-rail computers, encasing in a practical and highly functional chassis, high-performance single board computers from the well-known WAFER family.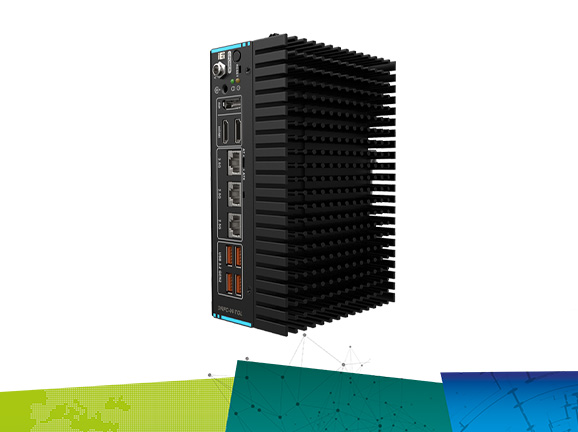 The DRPC computers are intended by IEI's designers to operate using DIN-rail mounting, including inside industrial automation cabinets. Such a purpose of DRPC computers results in placing most interfaces in the front plane of the computer case, or placing individual connectors from the top or bottom. Also important is the low weight and size, facilitating installation inside the cabinet.

The RCPC-W-TGL computer is designed for efficient operation, with an 11th generation Intel Core/Celeron processor responsible for its computing power.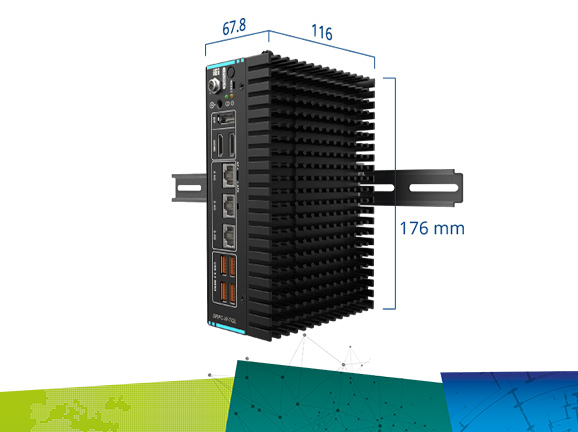 Changing the generation in the i7 processor to 11 brings up to almost double the performance increase over earlier Whisky Lake reference models, as highlighted in the diagram below.

The chassis corresponding to the DRPC computer can be used with WAFER versions of the 3.5" single board computer: -EHL, -JL and -TGL.
Each of these computers features different ports, and the WAFER-TGL presented in this article is the version with the richest equipment.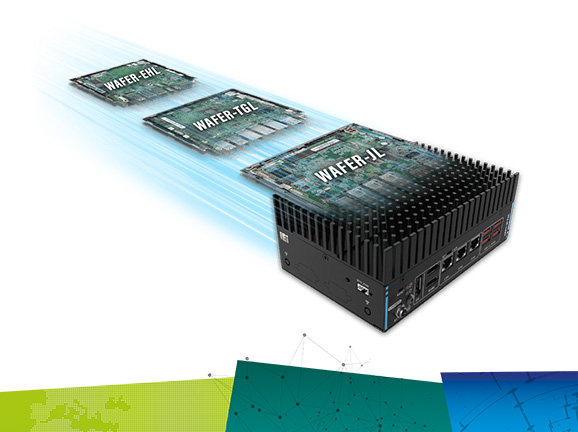 To cool the computer, a specially designed heatsink was used, utilizing the pin-fin concept, providing greater efficiency, like finned heatsinks. As a result, two-dimensional heat conduction has been improved and much better heat removal from inside the case has been achieved. At the same time, the innovative concept of the heat sink allowed for a reduction in weight and dimensions, resulting in higher mechanical strength, shock and vibration resistance.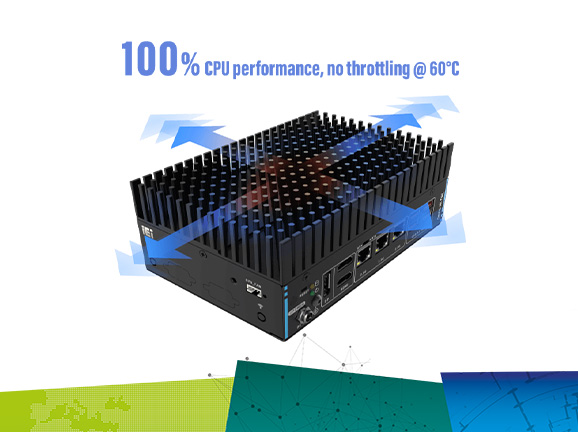 The DRPC-W computer in the TGL version is expanded in terms of wireless connectivity, supporting Bluetooth, WiFi and 4G / LTE.
There are two antenna sockets on the top of the case, to which antennas can be mounted to increase signal coverage.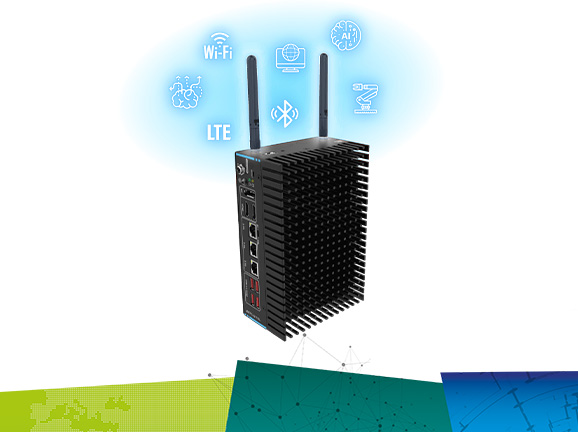 Right next to the Ethernet ports are USB 3.2 ports, which transmit data at speeds of up to 10Gbps. Depending on the version of the WAFER single board computer used, the number of USB ports is 2 or 4. For the DRPC-W-TGL there are four USB ports.
The use of high-speed USB 3.2 ports makes it possible to connect peripherals, including external hard drives with data storage without loss of speed, but also industrial automation devices, I/O hubs, keypads, and eventually code scanners, printers, scales, keyboards.
The DRPC-W-TGL is equipped with a 450 MHz Intel UHD Graphics card for displaying videos and images in high 4K resolution. The image can be displayed using two HDMI and DisplayPort ports at up to 4k resolution.